Your employees are a bigger threat
to corporate data than hackers.
Protect your cloud data against employee negligence.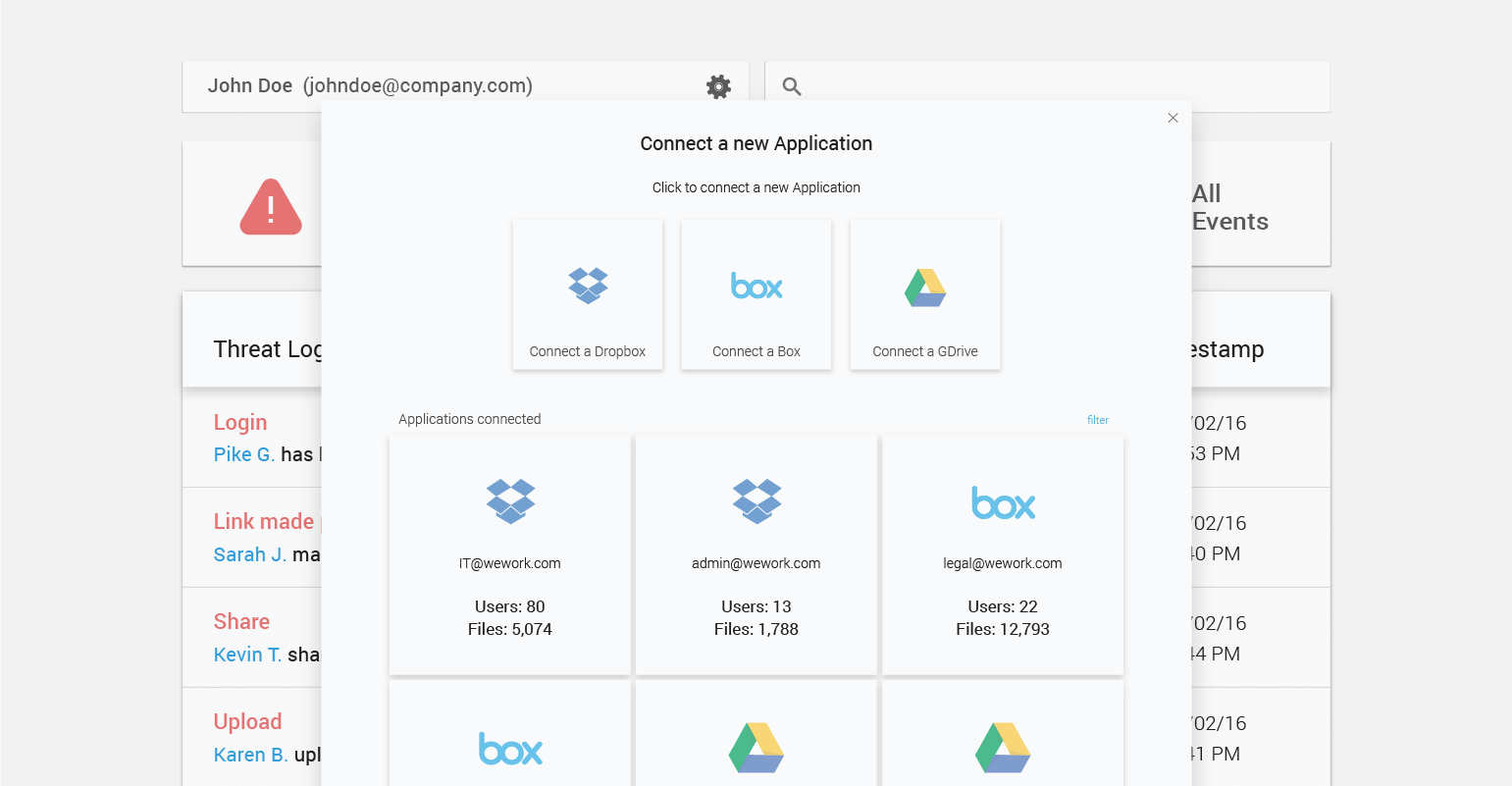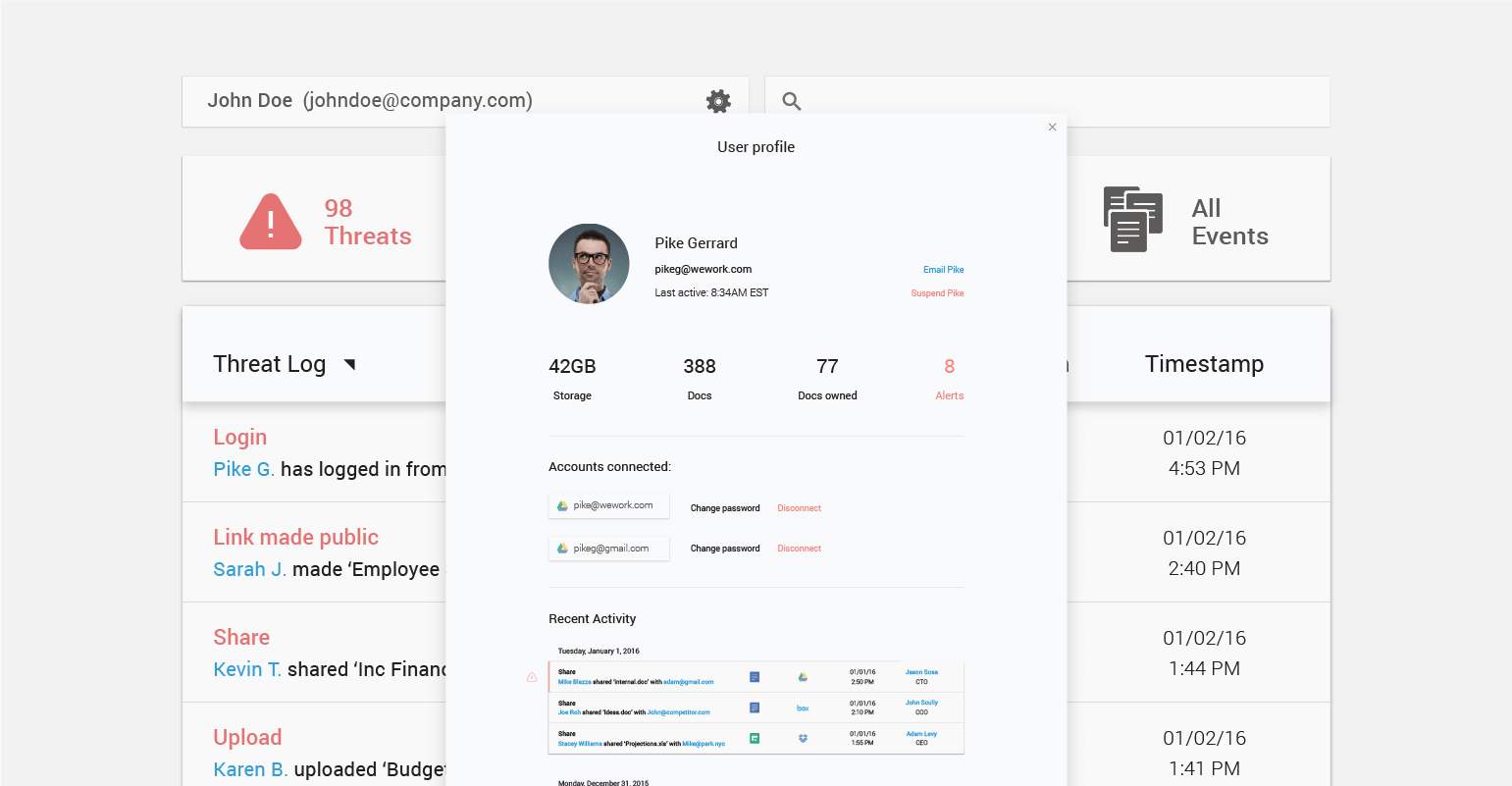 Cloud Transparency & Governance
Compaas enables you to track activity and implement policies on all your files, no matter where they are stored
Be in the know.
Understanding who has access to corporate data can be a nightmare.
With Compaas, you can sleep at night knowing your files are always protected from malicious activity, employee negligence, and even the unknown.
Analyze activity
Filter through events to analyze user and file activity
Prevent threats
Set custom policies to disallow specific activity, like sharing outside of the organization or exposure of CC & SSN information
Alert instantly
Receive real time notifications when a threat is detected or when compliance is breached
Monitor data
Continually monitor your data with Compaas to ensure compliance and protection
Files protected daily
Loading...
Get protected today
No credit card required
What our customers are saying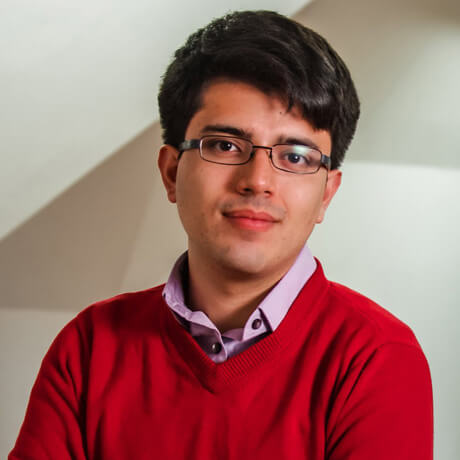 We learned first-hand how easy it is for mistakes to happen and luckily we were able to pinpoint and fix them.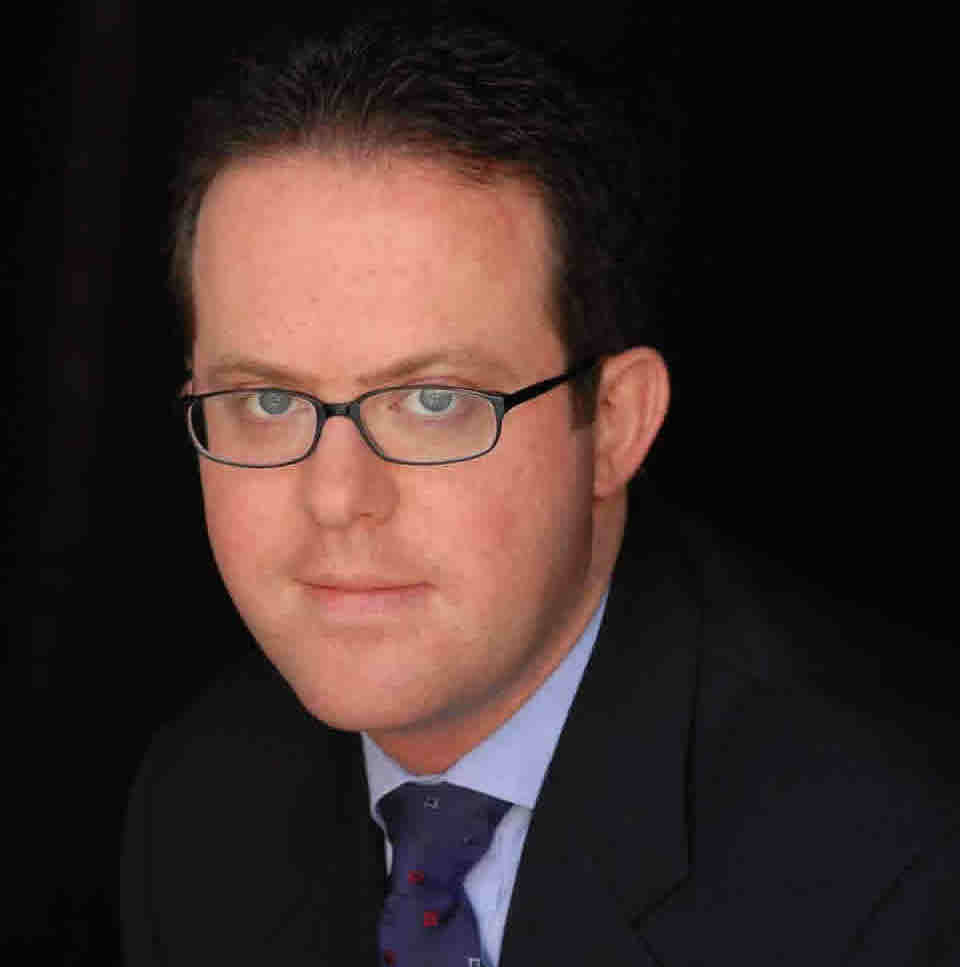 It's hard to admit that the problem starts on the inside until you see it.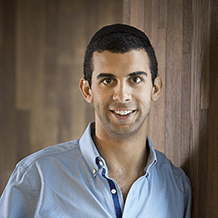 One demo and it was a no brainer for us.
Get startedStart using Compaas today