Using the cloud without Compaas is
like driving without a seatbelt.
Protect your cloud data against employee negligence.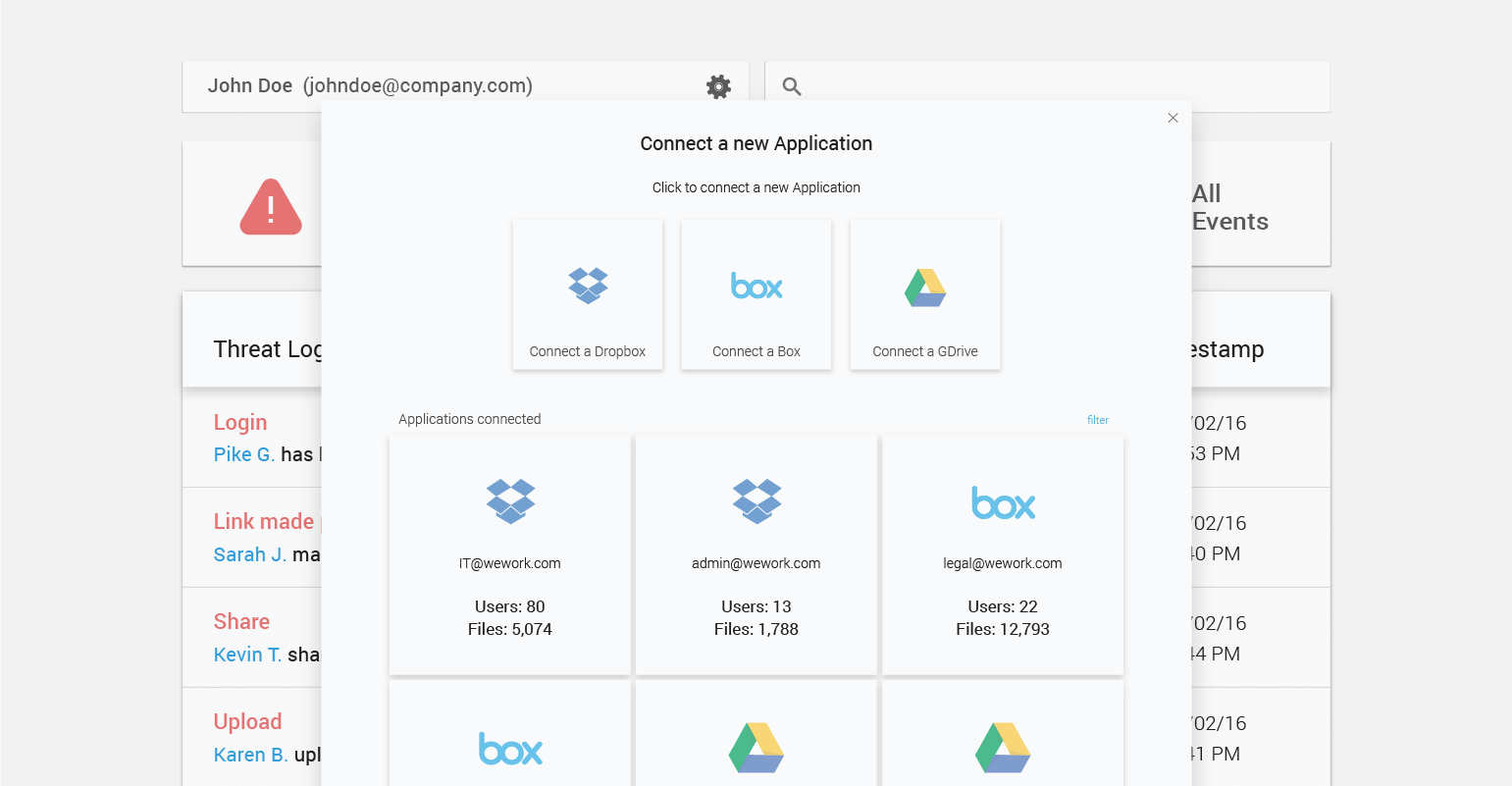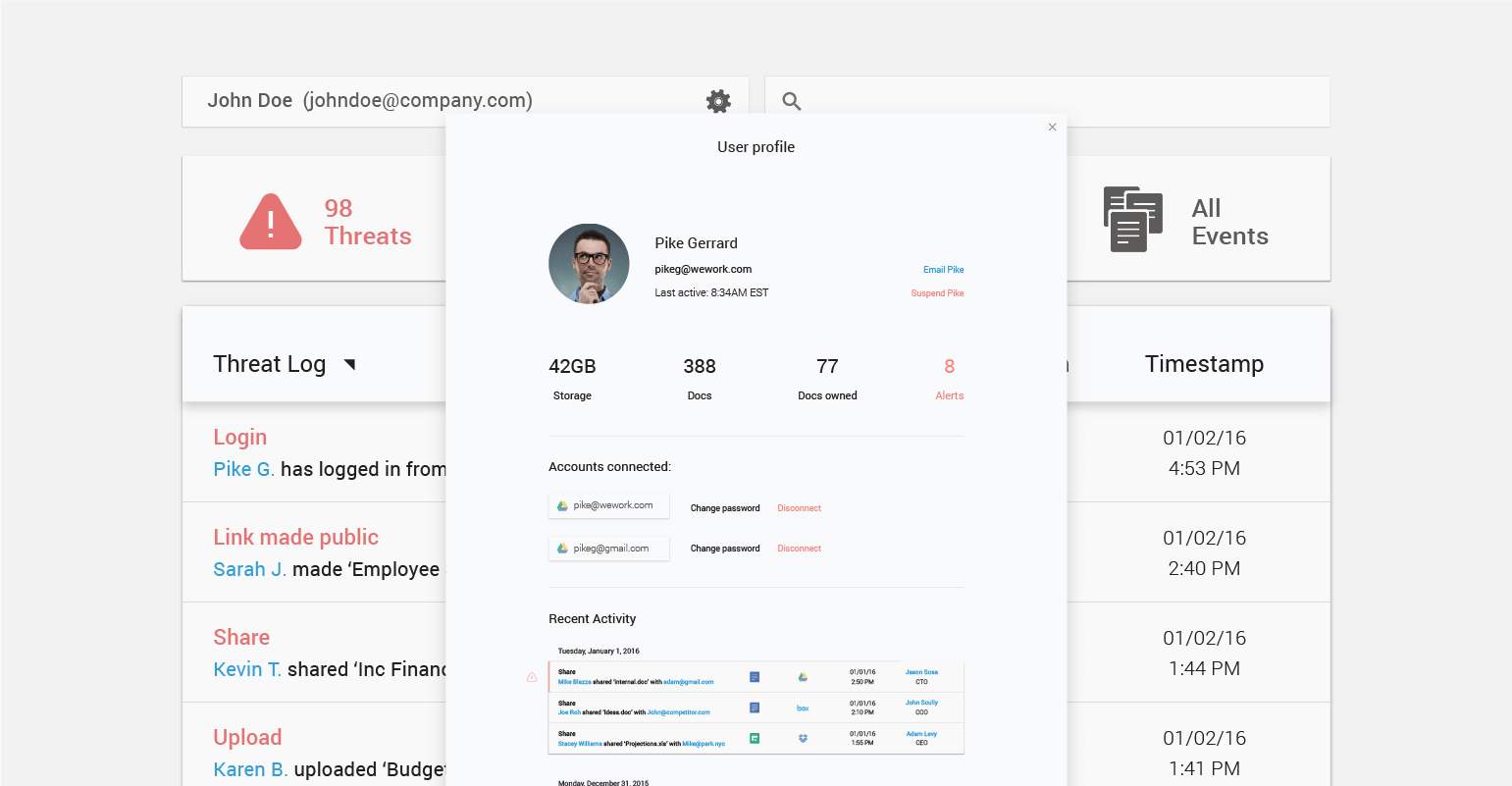 Compaas is built for small & medium businesses.
Every organization, large or small, is subject to employee negligence. Compaas is
the only tool built for SMB's

to protect your organization against employee negligence.
Compaas Security Cycle
1. Setup Compaas in < 10 seconds.
Compaas is a web platform so there's nothing to deploy. We connect to your cloud(s) securely via oAuth and we never store your data.
2. Compaas identifies senstive and exposed data.
We use a combination of keywords and regex functions to identify sensitive information on your cloud(s). These keywords and functions are customizable.
3. Secure exposed data with one click on Compaas.
On Compaas you can resolve sensitive and exposed files one by one, or secure your entire acount with one click.
Run our free diagnostic and discover the health of your cloud right now.
No credit card required
Compaas currently protects files daily.
What our customers are saying
As a growing company it's crucial that we understand who's got access to our information at all times. With Compaas we were able to catch breaches in policy and resolve them within minutes of setup.
We learned first-hand how easy it is for mistakes to happen and luckily we were able to pinpoint and fix them.
It's hard to admit that the problem starts on the inside until you see it. Compaas helped us identify sensitive and exposed data effortlessly and fix it with a click.
One demo and it was a no brainer for us.
Get startedStart using Compaas today